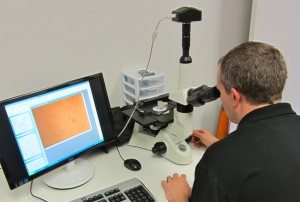 G2MT is changing the way NDE is performed. Our materials characterization fundamentally alters the way industrial materials are assessed and used, including fabrication, maintenance, and quality assurance.
For many industrial materials, such as titanium or steel, fabrication and operating practices must be strictly followed to retain the desired properties, such as strength or corrosion resistance. The existing practices to determine and monitor the properties of industrial materials to ensure their performance and safety are decades old and often of only limited effect.
Understanding the life cycle of industrial materials can provide much more accurate accountability and greater value to the concerns of materials manufacturers, operators, and users. Unfortunately, there are currently very few applications or capabilities for assessing industrial materials throughout their life cycle. The existing lack of accountability leads to an increased likelihood of both fraud and unintentional mistakes and produces  potentially catastrophic consequences.  That is where we can help. Our technologies help you evaluate properties in the field to truly understand the integrity of your systems.
How G2MT is Different
We are not like other companies. We think differently. We don't try and find a crack, just in time; we help you find where (ahead of time) cracks will form. In fact, nearly all nondestructive evaluation (NDE) companies focus on finding existing flaws; the G2MT products enable next-generation characterization and monitoring of the materials state, aging, and properties. Ready to learn more? Let us work with you to solve your challenges.
Find Us:
G2MT is located at 5401 Mitchelldale, Suite A3, Houston TX 77092. Call us at 888-308-9084 or email info@g2mt.com.